Pf Balance Check without Uan number Possible only "By sendind SMS" to Epfo, "Missed call" Service and Umang App (unifiedportal-mem.epfindia.gov.in)..
PF balance check with uan number online available at epfindia.com or  unifiedportal-mem.epfindia.gov.in .  or you are waiting pf balance check without uan number , how it is ?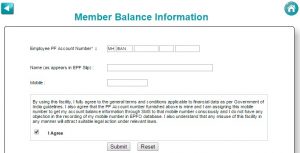 Check pf balance online without UAN is not possible nowadays , thats Why they can implemented to launched these services that is pf balance check with SMS, check pf balance by missed call and UMANG app .
well Follow those steps, These are doing after the UAN and Aadhar seeding has become a mandate for PF account you will have to check with your employer to get your UAN number.
Check pf balance :
Actually Vising Epfo portal , known procedure as EPFO Balance or Employee Provident Fund Balance without UAN or with UAN Number.
By using EPFO portal or UAN member portal which contribution of money both employee and employer in the form of monthly salary deduction because after the cutting of EPF, Other Allowances etc .
after all EPF accounts are updated, which also includes the latest approved transactions of settlement/ advances/ transfer-in/ transfer-out etc.
To know Your EPFO Balance or Employee PF Balance check with UAN Number :
Pf balance check with pf number, Visit official of EPFO URL: http://www.epfindia.gov.in/site_en/ 
Where it can display the named as shown "Click Here to Know your EPF Balance".
It displays the page you can see the name "Member Balance Information" Heading.
Where the heading below, you must filling options as shown. Select the State.
here Again you can choose your EPFO Office.and Click on your Office Link.
filling your details like as Employee PF Account Number (Mandatory), Name and Mobile Number.
Press on Submit Button. That's All. It will shows your Employee PF Balance.
Recommed to read : how to withdraw pf without uan number online
How to know PF Balance check without UAN number in epfindia.gov.in
You can get these details under important links in for Employees' Provident Fund Organisation webpage.
1. By Sending SMS:
Pf balance check on mobile ( without using Uan number),but your mobile is registered mobile number in UAN portal, For availing the service of SMS, your UAN should be registered with EPFO. SMS service helps you to know PF Balance without knowing your UAN number.
Required details to send an SMS on the number 7738299899.
In the message box , you must type – EPFPHO UAN <ENG>.
This facility is also available language in English, Kannada, Malayalam, Gujarati, Hindi, Bengali, etc.
So if you want information in Bengali type BEN in place of ENG.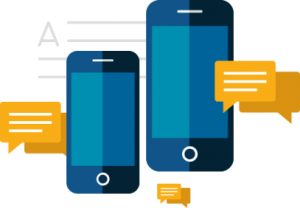 2. PF check number by miss call :
Here also same pf balance check number by miss call, to know  your PF balance by giving a missed call service on 011-229014016 from the registered mobile number in UAN portal (unified portal).
However, If the UAN of the member is seeded with any one of the Bank A/C number, AADHAAR and PAN the member will get details of last contribution and PF Balance. you need to be registered on the UAN portal and give KYC details , Simple.
By giving a missed call , you have recivied a massage thats your Pf balance details.
3. UMANG App
This Umang app recently Launched, for smart phone users can Visit on the Google Play store search name "UMANG APP", or visit website URL: https://web.umang.gov.in/web/#/
And download UMANG APP APK file and install it.that is (Unified Mobile Application for New-Age Governance) It is an initiative of Government of India under Digital India Program.
Here To avail all government services under the common platform. Once the app is install, select EPFO option from app homepage.
Select option "Employee centric services" and enter EPF universal account number.
Automatically You will be able to login using an OTP that will be sent to register mobile number And you have to conform it.
After all visit the app, goto "Employee centric services", where it shows your Check Epf balance Details.
You can also view all your transaction details. Click on the download link to save the passbook.
Finally, For more about EPF Balance Check on mobile, SMS etc. . Also please visit https://www.epfindia.gov.in/site_en/