Epf advance form 31 declaration – EPF Partial Withdrawal or Advance Process Check online Steps ..
Epf advance Rules and Partial withdrawals Check on Employees' Provident Fund Organisation Advance Process at uan login E-sewa portal .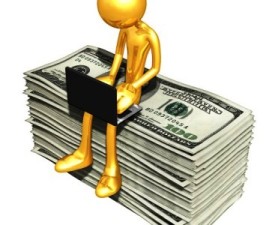 PF Partial Withdrawal Rules with Specific Reason at Epfindia.gov.in
What is Epf advance ?
EPF offers a facility to partially withdrawal the amount of EPF contribution in advance from their provident fund accumulation during some cases.
It also allows the subscribers to get the loan facility. However, to opt for an advance there is certain terms and conditions.
All the salaried employees must contribute a certain percentage of their salary towards their EPF account every month.
EPF is an effective scheme which helps to accumulate amount for life after retirement. But most of the people are unaware of the fact that they can withdraw their EPF amount in advance to meet urgent cash requirements.
Reasons where the employee can epf withdrawal the amount in PF advance:
Purchase of house.
Purchase of Land.
Housing Loans.
Construction or alteration of House.
Repayment of housing loans.
Lockout or closure of Factory as defined under the Industrial Dispute Act.
Illness of the EPF member or any of his/her family.
Marriage of self or son/daughter/brother/sister.
Post Matriculation education of children.
Natural Calamity.
Cut in electricity in an establishment.
Purchasing equipment for physically handicapped.
One year before retirement.
Investment in Varishtha Pension Bima Yojana.
Check Epf partial withdrawal :
If the calculation of the EPF balance eligibility for EPF withdrawal for the flat or construction of property, house, employee's contribution and interest on that along with the employer contribution and also the interest on that is considered.
If the amount of such Epf withdrawal is more than the actual cost or expenses of acquiring the property, then you have to refund such excess amount to EPFO in a lump sum within 30 days from the date of finalization of the purchase, completion of the property, or necessary additions or alterations to a house or flat.
An EPF member is allowed to withdraw advance only once in their working life from the EPF account to fund the purchase or repayment of a housing loan, construction, marriage, son's or daughter's higher education.
Members can withdraw 90% of his/her EPF contribution if and only one year is left for his/her retirement or superannuation.
How to online EPF advance withdrawal procedure:
Epf withdrawal advance Online Process – An EPF member can submit online form-31, through his/her UAN portal, by providing the Aadhar and Pan details which are seeding and verified by the present employer in the EPF portal.
Follow the steps mentioned below to submit your EPF advance withdrawal form online
Epf advance partial withdrawal process, Visit the UAN portal : https://unifiedportal-mem.epfindia.gov.in/memberinterface/
Enter your UAN username and password and click on login button.
In the home page, select the Online Services and then click on the Claim option to generate an online request for advance.
Here, you can see all your personal details like name, date of birth, mobile number, father's name, PIN number, bank details, and date of joining of the company.
You need to verify your bank account details. And by provided the last 4 digits of your bank account number.
After successful verification, you can proceed further. If the details are incorrect, then you need to your present employer accordingly on the incorrectness.
Click on the button Proceed For Online Claim.
A new window will appear, here select PF Advance (FORM-31) epf advance form 31 declaration in the drop-down menu shown against I want to apply for.
Select the purpose for which the advance is require. Fill up the amount required and address.
After filling all the details, you need to sign a disclosure form by clicking on the left-hand box on the bottom of the box.
Click on the button Get Aadhaar OTP. An OTP will be generated to authenticate the online advance request.
You need to enter the OTP that is receive to your register mobile number.
After entering, click on the button Validate OTP and Submit Claim Form.
pf Advance partial withdrawal after :
If the advance amount has not been completely spent, then you can refund the exceeded amount to your EPF's account, provided this has to be done within 30 days from the date of getting the amount or completion of the purpose.
If you did not utilize the advance amount completely, then the full amount need to refunded back within 15 days from the date of getting the amount or been aware that the purpose is not in need at all.
Finally you can learn Pf advance partial withdrawal Details, in future we will update complete rules …